A MINISTRY OF EXCELLENCE FOR CHRIST
For 150 years, our congregation has served the needs of the community as a beacon of light in the darkness. We are a family based church built upon a Biblical foundation with our Mission Statement: "Each One, Reach One" (Philippians 3:14; Ephesians 4:11-13), and our Vision Statement: "Christ in Every Heart, Christ in Every Home" (Matthew 28:18-20).
We welcome all persons from all background to come join us on Sunday for worship at 10am or for Wednesday Bible Study at 7pm.
ONE BIG FAMILY In Christ....
Greetings and blessings in the name of our Lord and Savior Jesus Christ. It is our profound pleasure to welcome you to the webpage of Third Baptist Church of Toledo. We are a dynamic "family of faith in God" seeking to worship and serve God by sharing the good news of the Gospel message, and providing a Holy Spirit empowered environment necessary for your continual spiritual growth in Christ.
​
We invite you and your family to experience the unparalleled joy and excitement of Third Baptist Church. Our Church has a world-wide reputation as a professional Church with a friendly and caring fellowship. We are honored to have you in any of our worship services and other vital ministries. May God's face shine on you and His presence always guide you into greater spiritual access.
​
In His Service,
Gilbert Jones, Deacon Board Chairman
​
​
​
Here are some of the upcoming church and community events. Continue to visit our site and the Churches Facebook page for events and updates.
27 March
​
Dare to Be Different
5:30 pm
​
Bible Study
7:00 pm
Dare to be Different
5:30 pm
​
Bible Study 7pm
7 April
​
Fifth Sunday in Lent
​
Dare to Be Different @ 5:30pm
Bible Study 7pm
NO ANNOUNCEMENTS AT THIS TIME
7/8/18 Following Jesus
-
Rev. Jared Jones
8/12/18 God Reposition Me
-
Pastor Tim Clark, guest speaker
9/9/18 Walking in your Destiny
-
Pastor Johnson
11/25/18 The Just Shall Live By Faith
-
Rev. Pam Knox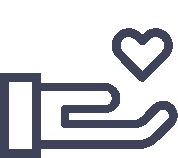 "Whoever is generous to the poor lends to the lord, and he will repay him for his deed."
cHURCH MINISTRIES
As part of every church, the outreach ministries are essential to the Spiritual growth of the church and the surrounding community.
Here are a few of those ministries:
L.A.M.B.S. ZONE (k-5) Youth Ministry
R.E.A.D.Y. ZONE (6-12) Teen Ministry
FEED YOUR NEIGHBOR MINISTRY
MEN'S MINISTRY
WOMEN'S MINISTRY
TRANSPORTATION MINISTRY
MUSIC MINISTRY